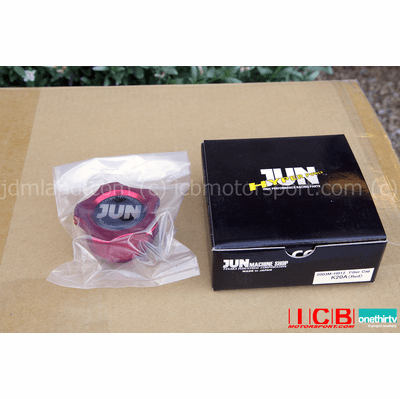 JUN Auto Mechanic Oil Filler Cap Silver/Gold/Purple K Series Engines Pre-Order

In Stock Ship in 2-3 days. Pre-Order, Will take about 4-6 Weeks to ship from your ordered date.

The JUN Auto Mechanic Billet Oil Cap is an amazing addition to accent your engine bay. It has a very unique design stands out from the rest. CNC machined to exactness and finished off with a very nice finish. Comes complete with JUN label.

Will fit all K Series Motors.




Here's how this Red Oil Cap Looks like on K20A Gunmetal Valve Cover: