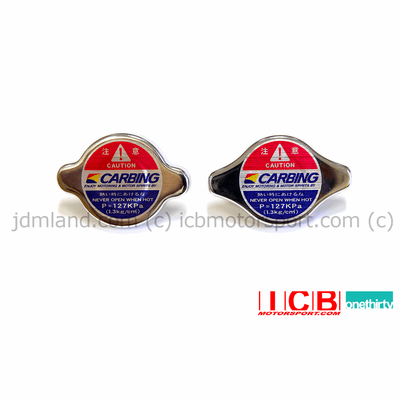 Carbing High Performance Radiator Caps Type A Type B
Type B in stock Only!

The Carbing radiator cap ensures proper radiator performance through increased pressure rating to 1.3kg before opening. This provides increased cooling performance, perfectly matched with a replacement high performance radiator. For stock radiators, please use below chart. Most Aftermarket radiators use Type A.

Left Radiator Cap Type A Fits these cars: Honda Civic/CRX 88-91, Prelude 92-96, Integra 90-93, NSX 91-05.

Right Radiator Cap Type B Fits these cars: Integra 94-01, Civic 92-00, Civic 01-10, RSX 02-06, TSX 04-07, S2000 00-07, Fit 07+.