Desmond Regamaster EVO II 16X7 5X114.3 +38 Offset Gloss Silver Gunmetal Black Deep Sea Blue Satin White Gunmetal Black New Almighty Grey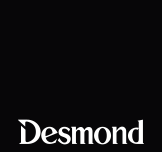 Desmond Regamaster EVO II 16X7 5X114.3 +38 Offset. PRICE IS FOR A SET OF 4 WHEELS. Center Bore = 73.1mm, Weights: 13.3 pounds or 6.04 kg per wheel, Lip Size: 34.2 mm and Pad Area is 34.9mm Deep. MADE IN JAPAN. Wheel is tested to JWL/VIA to 690KG.

Cleared these brakes without spacer: EF8/9 EG6/9 EK4/9 DC2/DB8 with Spoon TwinBlocks with 282mm rotors as well as Spoon Monoblock with 300mm rotors.

** SHIPPING IS VIA FEDEX GROUND ONLY, PLEASE DO NOT SELECT ANY OTHER METHOD.

Each set of wheels comes with 4 EVO spoke and 8 Lip stickers as well as 4 black valve stems (silver shown).

FORGED IN JAPAN / MADE IN JAPAN / LIGHT WEIGHT:

Each wheel at Desmond starts as a solid piece of 6061 Aluminum. The forging process begins as the piece is compressed at 8,000 tons of pressure which develops the basic shape of the wheel. From there each wheel is machined to our precise specs and tolerances, thereby creating a true masterpiece.

All wheels made in Japan by Taneisya. Taneisya has a strong motorsports wheel manufacturing background and has supplied Formula One wheels since 1993.

When designing a high-performance wheel such as the Regamaster Evo II it is important to be lightweight as well as strong. Each wheel is designed first for strength and second for light weight. This results in each wheel size being as strong and lightweight as possible for motorsports use.

DESIGN/HERITAGE::

Designing a wheel that looks amazing is a challenge. Desmond set out develop wheels that are superior in design, strength, light weight and rigidity. The result is a truly balanced wheel designed for motorsports use that is equally capable of looking great on a street car.

Following a classic design Desmond wanted to maintain the look and style of the original Regamaster EVO wheels while using the technology available today to provide larger sizes, lower offsets, lighter weights, strength and rigidity. The all new Regamaster Evo II wheels follow the classic lines while providing you a modern wheel. A true remix on a classic thatís exceeds expectations.

KNURLED BEAD SEAT:

In order to prevent tire slippage, (the tire rotating on the rim) each Regamaster Evo II rim is knurled. This knurling of the tire bead seat improves the contact patch between the tire and the rim.




Satin White Vs Gloss White:




Gloss Deep Sea Blue:




Satin Black (16X7 5X114.3):




Color Reference:

Color Reference: Gloss Silver (18X9.5 +45)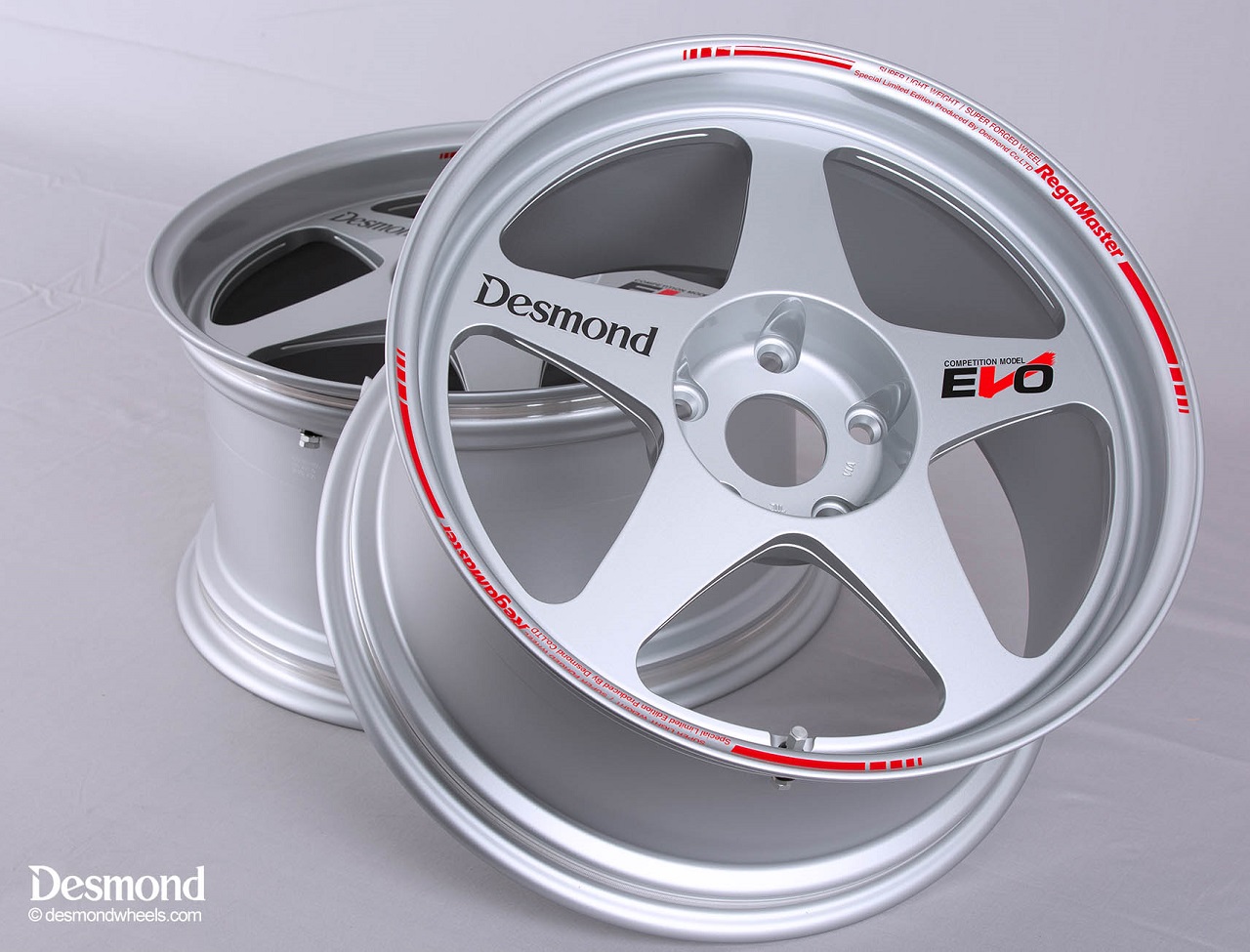 Color Reference: Gloss Gunmetal (18X9.5 +45)




Color Reference: Gloss Black (18X9.5 +45)




Color Reference: Gloss New Almighty Grey (18X10.5 +22)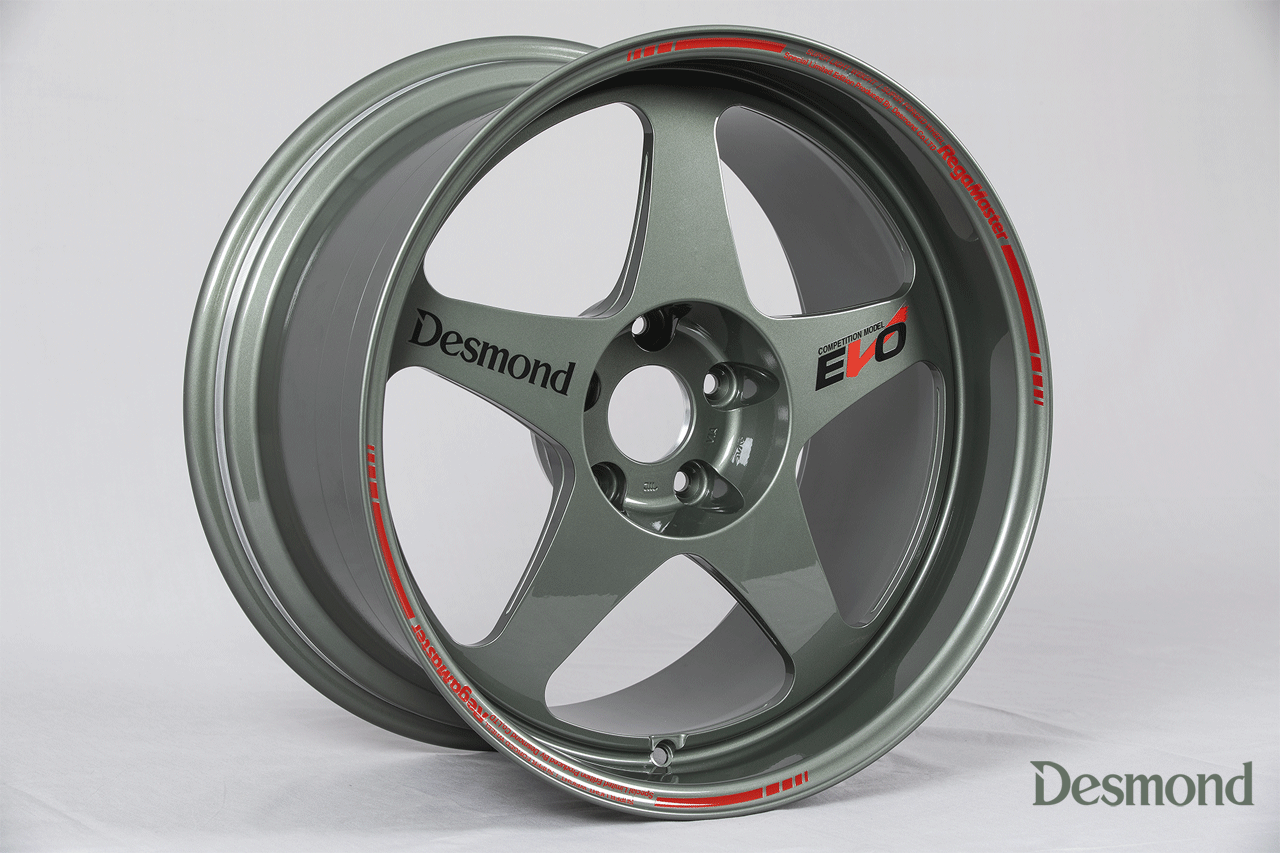 Color Reference: Satin New Almighty Grey (17X9.5 +18 Tarmac Model)




Color Reference: Satin Gunmetal (18X9.5 +45)




Color Reference: Satin Black (18X10.5 +15)




Color Reference: Satin Black (17X9 +45)




Color Reference: Satin Bronze (18X10.5 +22)




Color Reference: Satin Gold (18X10.5 +22)




Color Reference: Gloss Gold (16X7 4X114.3 +38 Offset)




Gloss Deep Sea Blue: (16X7 5X114.3 +50 Offset - Not Production Size):




Satin Deep Sea Blue: (18X9.5 5X114.3 +30 Offset):