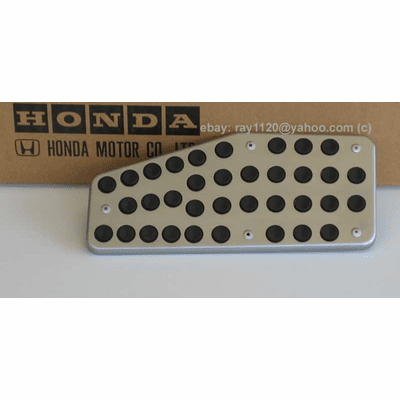 JDM Integra DC5 Dead Rest Pedal
A FEW ARRIVED VIA FEDEX EXPRESS.

Genuine JDM Honda 02+ Honda Integra DC5 Type R Dead Pedal kit. When you demand only the best accessories for your Honda, this pedal will live up to your high standards. JDM accessory come straight from the Honda factory will be of the highest quality available. BRAND NEW in JDM Honda packaging.

Gas, Brake, and Clutch Pedal Assembly are sold separately.

Fits: ANY RSX Integra Chasis.