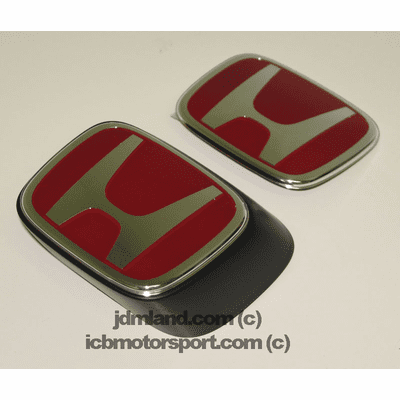 JDM Integra DC5 Type R Red H ASSY Black (05+) Combo Front/Rear


Genuine JDM Honda 05+ Honda Integra Type R DC5 (RSX in US) Front RED H Emblem with Nose and Rear RED H Emblem. When you demand only the best accessories for your Honda, these emblems will live up to your high standards. JDM emblems straight from the Honda factory will be of the highest quality available. Blemishes, color inconsistency, defects and poor quality are not an issue with these factory, colored "H" emblems. Made in Japan (Honda). BRAND NEW in JDM Honda packaging.

Fits: 05+ Acura RSX only.