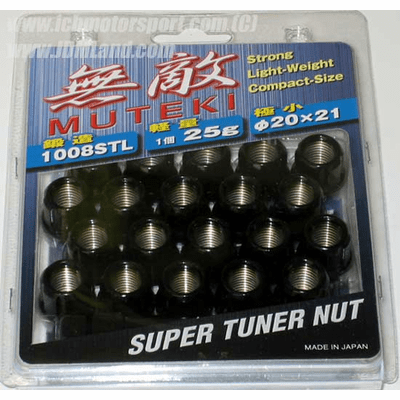 JDM Muteki Lug Nuts 31885B 12 x 1.25mm Open Ended Black
1 set of Muteki Super Tuner Nuts (BLACK). Replace your heavy lugnuts with Muteki lugnuts. These open-end lugnuts are much lighter than the stock heavy ones, plus these look much cleaner like any JDM ride should! Provide more power to the wheels while improving the looks of your car. Comes complete with 20 lugnuts for 4 or 5 lug wheels.

Fits All Nissan and Subarus.

Pattern is 12 X 1.25.