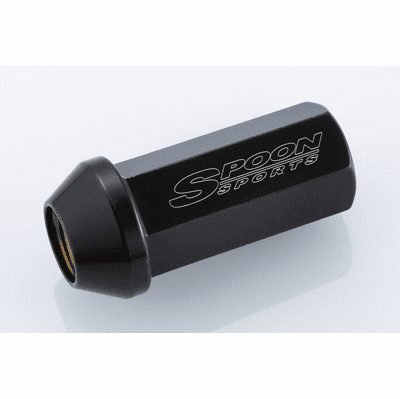 SPOON SPORTS LUG NUTS CRMO Steel M12X1.5mm ALL-90304-C12 Black- SET OF 16/20
Price is for a set of 16 for your 4X100 Wheels or 20 for 5X114.3 wheels. This wheel nut material is chromium molybdenum steel. Features a laser cut SPOON logo on one side and "Made In Japan" on another side. Tapered lugs with thread pitch of M12x1.5. 17HEX. Weights 55 grams/.121 lbs per lug nut.

Part number: ALL-90304-C12

*Warning: These are TAPERED lug nuts designed for use with aftermarket wheels. They are not to be used on OEM wheels. Please check which lug nut type your wheels use before installing.